Press Release
<< Back
October 12, 2023 at 12:20 PM EDT
Avid Joins Roybal School of Film and Television Production Magnet
Media tech leader brings technologies and services to teach essential post production skills to underrepresented L.A. kids aspiring to creative vocations
BURLINGTON, Mass., Oct. 12, 2023 (GLOBE NEWSWIRE) -- Avid® (Nasdaq: AVID) is continuing its mission to help more people gain skills for successful careers in the entertainment industry as the first technology Founding Partner of the Roybal School of Film and Television Production Fund, which was established by George Clooney, Grant Heslov and Creative Artists Agency's Bryan Lourd, to support The Roybal Film and Television Production Magnet, a specialized academy created to drive transformational change across the industry by building a more inclusive pipeline of historically underrepresented college- and career-ready students pursuing below-the-line careers in film and television. Announced today, Avid's investment brings the comprehensive tools, curriculum and support to get Roybal's high school students and teachers professionally certified in video and audio editing.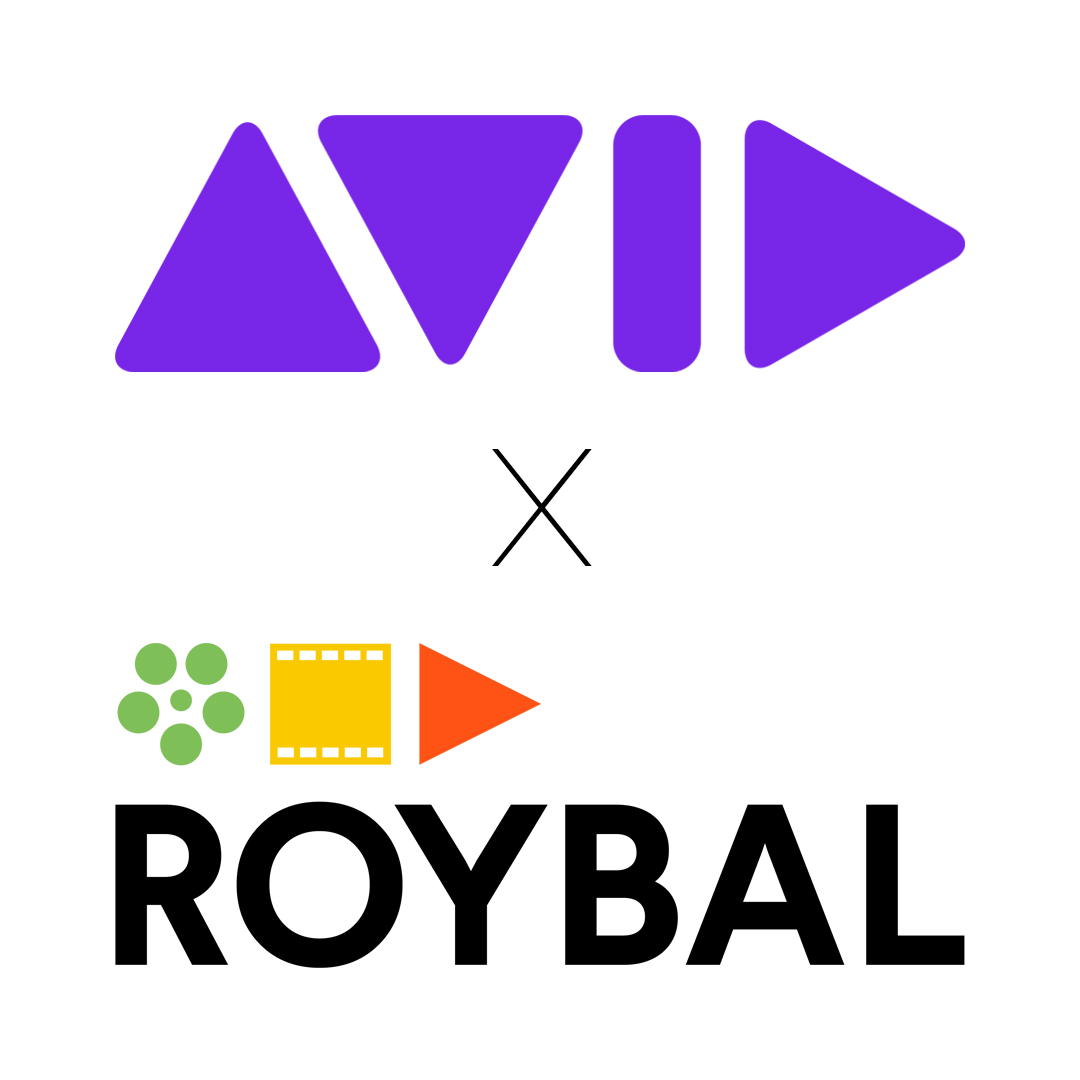 Students started exploring video storytelling in a new Post Production Lab sponsored by Avid at the Edward R. Roybal Learning Center. The space is equipped with Media Composer® and Pro Tools® software and complete PC workstations. Over the next three years, 90 student editors will be able to learn and work simultaneously in the lab and earn industry-recognized Avid certifications by the end of each school year. Avid's learning services team organizes deep curricular consultancy and training to ensure Roybal teacher readiness, while the company's customer care organization provides installation and on-call support.
"Roybal is an engine for tangible progress in the local community that is pushing forward through an extremely motivated partnership with Hollywood's leading professionals," said Blanca Cruz, Principal of the Edward R. Roybal Learning Center. "With Avid's support, our students now get hands-on experience with the technology of editing, and more visibility into college-level media arts education and the profession through the company's global network. Together, we are constructing entirely unique pathways for L.A. families to travel toward rewarding careers in the arts."
"We couldn't be more excited to have Avid on board. They're a huge part of post production in our industry and now will be a huge part of educating our underserved community," said George Clooney, Roybal Advisory Board Member. "This is a giant step."
Avid's CEO and President Jeff Rosica added, "Roybal strikes right at the heart of two glaring needs in the entertainment business. First, underserved people need more effective access to our industry. Second, we've got to close the widening skills gap in the essential professions below-the-line in broadcasting and filmmaking. It's the perfect intersection where we can help students' curiosity catch fire and start to pursue a creative calling—and I strongly encourage the global media technology community to pitch in."
"Personally, I'm thrilled for the kids now that Avid has come on board to enrich Roybal's post production learning track," said film editor and Roybal Industry Council Member Joi McMillon, ACE. "The majority of editors who do what I do, work every day with Avid's tools. Knowing how to handle that technology is the bridge from dreaming about making stories for the big screen, to being called upon to help bring them to life."
Based in downtown Los Angeles, the Roybal Magnet was established in 2021 in partnership with Los Angeles Unified. In addition to Clooney, Heslov, and Lourd, Roybal Advisory Board members include Don Cheadle, Kerry Washington, Mindy Kaling, Eva Longoria, Ambassador Nicole Avant, Working Title Films founders Tim Bevan and Eric Fellner, and Jim Gianopulos, as well as Paul Buccieri, President & Chairman A+E Networks Group; Jennifer Salke, Head of Amazon Studios; Rob Wade, Chief Executive Officer, FOX Entertainment; Mike Miller, Vice President, IATSE; Craig Robinson, Executive Vice President and Chief Diversity Officer, NBCUniversal; and Marva Smalls, Executive Vice President, Global Head of Inclusion at Paramount and Executive Vice President, Public Affairs, Nickelodeon; to help expand access and accelerate the progress of diversity and inclusion in below-the-line professions, where BIPOC people occupy only five percent of jobs. Avid joins other founding-level corporate partners from Hollywood in support of Roybal's mission, including Amazon Studios, Disney, Fox Corporation, THE HISTORY® Channel/A&E Networks®, NBCUniversal/Telemundo Enterprises, Paramount, and Warner Bros. Discovery.
Avid for Creative Community Growth
According to the U.S. Bureau of Labor Statistics, employment of film and video editors will grow 12 percent between 2021 to 2031, much faster than the average for all occupations. In addition to collaborating with the Roybal fund, Avid runs several initiatives in partnership with its customers to enable more people to enter media production professions. Among these are the Media Composer for Students program, bringing the full-powered editing software to all college/post-secondary students for free; the Avid Learning Collective which gifts tools, training and certification to not-for-profit educational organizations; and the global Avid Community Association, where over 40,000 people at all levels of experience, including students, collaborate on shaping the future of media.
Note to editors: Obtain high-resolution photography at www.avid.com/press-center/media-library.
About The Roybal School of Film and Television Magnet
The Roybal Film and Television Production Magnet was founded in 2021 by George Clooney, Grant Heslov, Don Cheadle, Kerry Washington, Mindy Kaling, Nicole Avant, Eva Longoria, Working Title Films founders Tim Bevan and Eric Fellner and Creative Artists Agency (CAA) Co-Chairman and CEO Bryan Lourd in partnership with Los Angeles Unified, with a mission to build a more inclusive pipeline of historically underrepresented college- and career-ready students interested in the film and television industries.
The school is supported by the Roybal Fund, a 501(c)(3) fiscal sponsored by the Entertainment Industry Foundation (EIF). All donations are tax deductible. EIF is a Charity Navigator 4-Star Charity that meets all 20 BBB Charity Standards and carries the Candid Platinum Seal of Transparency. To learn more about the fund and participate, please visit www.eifoundation.org/partners/roybalschool/.
Avid Powers Greater Creators
People who create media for a living become greater creators with Avid's award-winning technology solutions to make, manage and monetize today's most celebrated video and audio content—from iconic movies and binge-worthy TV series, to network news and sports, to recorded music and the live stage. What began more than 30 years ago with our invention of nonlinear digital video editing has led to individual artists, creative teams and organizations everywhere subscribing to our powerful tools and collaborating securely in the cloud. We continue to re-imagine the many ways editors, musicians, producers, journalists, and other content creators will bring their stories to life. Discover the possibilities at avid.com and join the conversation on social media with the multitude of brilliant creative people who choose Avid for a lifetime of success.
© 2023 Avid Technology, Inc. All rights reserved. Avid, the Avid logo, Media Composer and Pro Tools are trademarks or registered trademarks of Avid Technology, Inc., or its subsidiaries in the United States and/or other countries. Other trademarks are property of their respective owners. Product features, specifications, system requirements and availability are subject to change without notice.   
PR Contacts   
Dave Smith – Americas   
david.smith@avid.com   
+1.978.502.9607
Neil Beston – EMEA/ANZ   
neil.beston@avid.com   
+44 (0) 7770 644 136


Source: Avid Technology, Inc.