Press Release
<< Back
August 30, 2023 at 10:47 AM EDT
Avid Learning Summit London Tackles the Skills Gap in Media and Entertainment Industry
Avid brings a Europe-focused Learning Summit to London's Ravensbourne University on September 9, offering students and educators a free full-day program with connections to industry leaders
BURLINGTON, Mass., Aug. 30, 2023 (GLOBE NEWSWIRE) -- Building on the success of its recent Avid Learning Summit in Los Angeles, Avid® (NASDAQ: AVID) today announced the continuation of its series to connect students, educators and jobseekers with leaders and employers in film, TV and music production. Avid will present the next Avid Learning Summit on September 9 at Ravensbourne University in the heart of London's newest permanent creative community with over 160 businesses on the Greenwich Peninsula.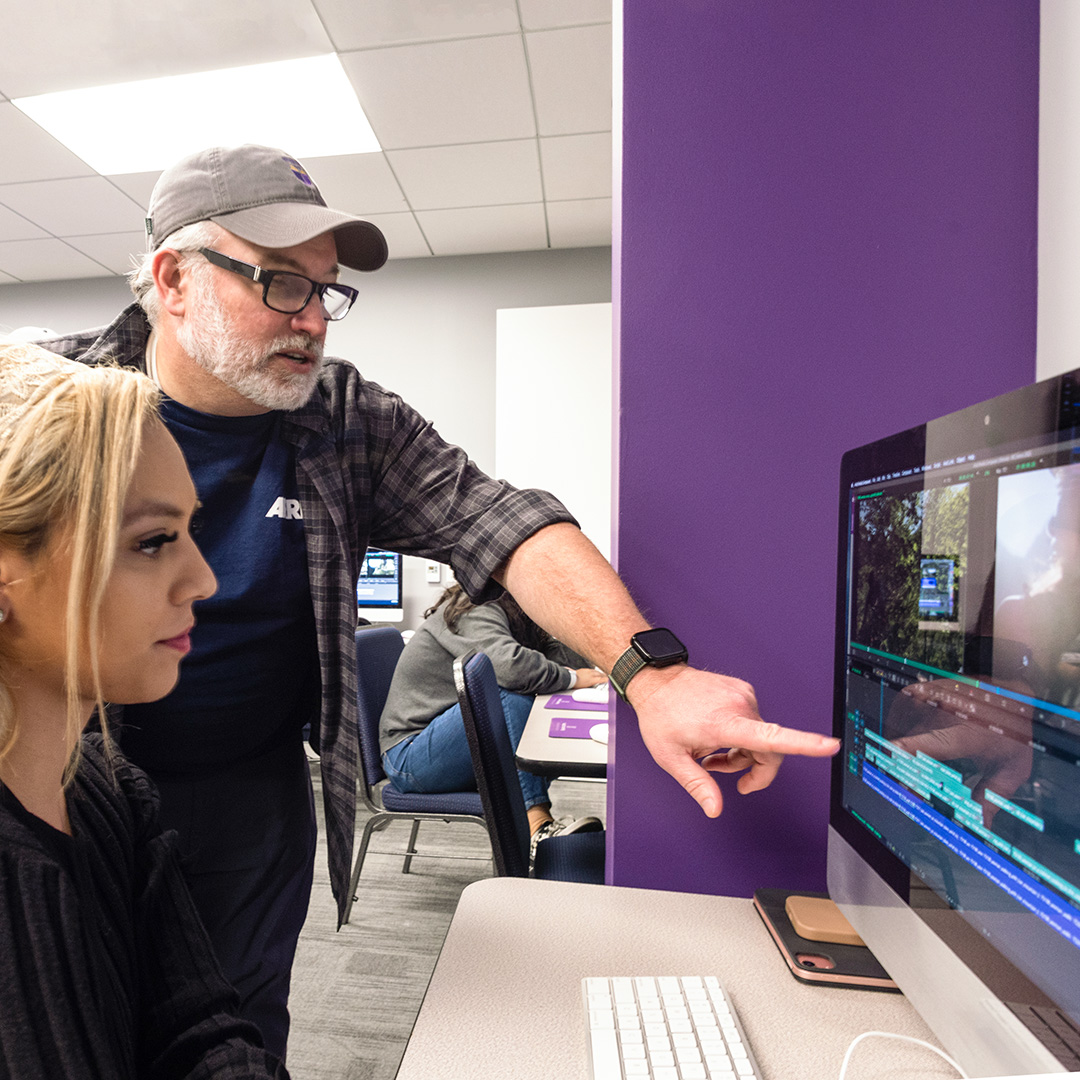 The Avid Learning Summit is a free, full-day event designed to inspire, educate and increase the flow of new video and audio editorial talent into the industry. Avid taps into its deep network of industry professionals in the Avid Community Association to present a broad agenda that includes career advice, professional networking and training through the voices of celebrated creatives, media company leaders, and academics at all levels.
Bryan Castle Jr., Senior Director of Global Learning Partnerships, Avid, said:
"We're seeing a perfect storm of challenges in media and entertainment: higher-than-ever demand for content, an ongoing gap in skills, and a decline in the industry's ability to attract young people to produce and edit content – and Avid is committed to being part of the solution. Our Learning Summit in London is designed to attract students, empower educators, and engage professionals, unlocking more ways to help create a deep talent pool, while building technical aptitude, confident creative expression, and a path forward together."
Register now for the Avid Learning Summit taking place at Ravensbourne University on Saturday, September 9. Capacity is limited to ensure all attendees enjoy a day of personal engagement and interaction. Sessions will deliver a range of actionable learning, personal development and creative inspiration including:
Keynote Sessions:
Sonic Success: Creating Your Career in Audio
with Ian Archer and Adam Lunn

Mission: Impossible - Dead Reckoning: Picture and Sound Workflow
with Chris First, Grace Couzins and Simon Chase


Masterclass breakout sessions with keynote speakers


Hiring managers from studios and media companies share insights about whom they seek to hire and why, and what educational institutions can do to prepare students for the creative workplace


Avid demo artists share the latest features and workflows available with Avid's creative tools software

Attendees will also be introduced to the full suite of benefits of the new Avid Learning Affiliate program—the no-cost, no-obligation way for colleges, universities and other post-secondary institutions to gain access to free software, plus a range of teaching and learning resources, including comprehensive "Getting Started" training, free tips and techniques content and lesson plans, plus structured courses available via Avid Learning Central, Avid's eLearning platform. Participating schools become part of the vibrant, global community of hundreds of institutions and thousands of educators committed to strong academics and career preparation built on proficiency in the technologies specified by video and audio production professionals everywhere.
The Learning Summit is presented with support and collaboration from Avid-authorized resellers in the United Kingdom who specialize in learning and education, including Altered Images, Digital Garage, Mediaspec and HHB.  
Avid Powers Greater Creators 
People who create media for a living become greater creators with Avid's award-winning technology solutions to make, manage and monetize today's most celebrated video and audio content—from iconic movies and binge-worthy TV series, to network news and sports, to recorded music and the live stage. What began more than 30 years ago with our invention of nonlinear digital video editing has led to individual artists, creative teams and organizations everywhere subscribing to our powerful tools and collaborating securely in the cloud. We continue to re-imagine the many ways editors, musicians, producers, journalists, and other content creators will bring their stories to life. Discover the possibilities at avid.com in the conversation on social media with the multitude of brilliant creative people who choose Avid for a lifetime of success. 
© 2023 Avid Technology, Inc., Avid, and its logo are property of Avid. All rights reserved. Other trademarks are property of their respective owners. Product features, specifications, system requirements and availability are subject to change without notice.
PR Contacts
Avid
Dave Smith - Americas
david.smith@avid.com
978.502.9607
Avid
Neil Beston – EMEA/ANZ
neil.beston@avid.com
+44 (0) 7770 644 136
Red Lorry Yellow Lorry (Avid's PR agency)  
avid@rlyl.com
A photo accompanying this announcement is available at https://www.globenewswire.com/NewsRoom/AttachmentNg/6bf71700-065d-42ea-a35a-d50c4f1a2417


Source: Avid Technology, Inc.