Press Release
<< Back
September 22, 2023 at 9:03 AM EDT
Avid Unveils Pro Tools Sketch for Modern Music Creators and to Expand Pro Tools Workflows
New iPad app and added capability to Pro Tools desktop software enables musicians to quickly capture new ideas and experiment with arrangements anywhere
BURLINGTON, Mass., Sept. 22, 2023 (GLOBE NEWSWIRE) -- Avid® (Nasdaq: AVID) today announced Pro Tools Sketch™, a new non-linear, clip-based creation tool in Pro Tools software that is also available as a free iPad app. Pro Tools Sketch enables musicians to quickly capture new ideas and freely experiment with concepts and songs, and find inspiration with a massive library of free loops, virtual instruments and effects. Years in the making, this new addition to the Pro Tools workflow adds a must-have creation process directly alongside the Edit and Mix windows that established modern linear audio recording.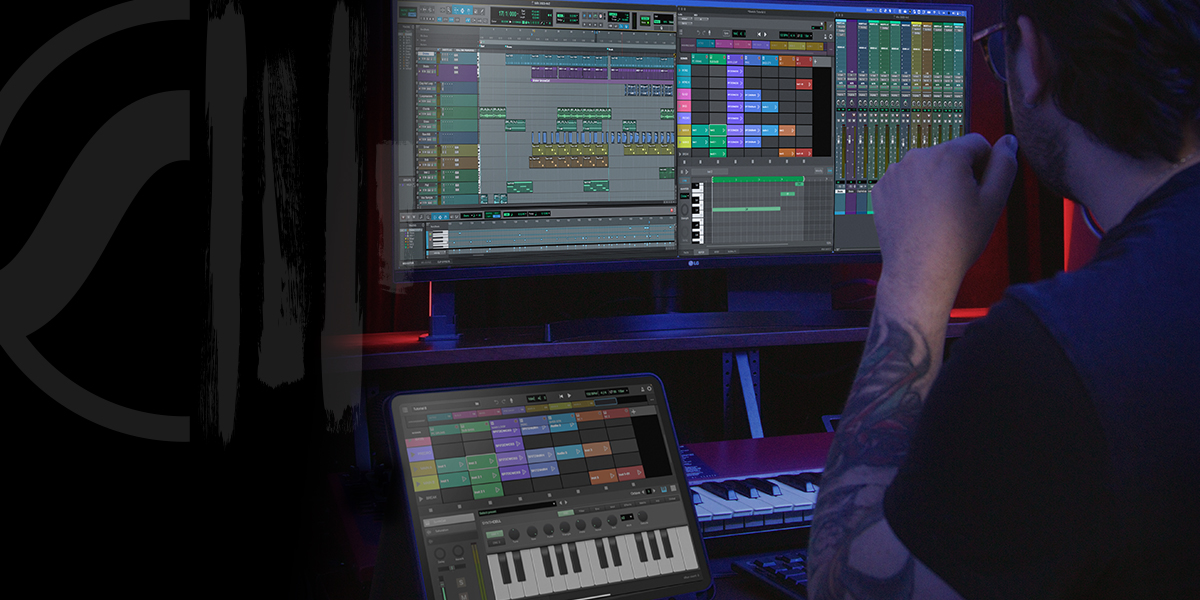 With Pro Tools Sketch, Avid addresses the growing needs of modern creators, no matter their preferred music creation style. While the Pro Tools Sketch iPad app is available for free to anyone via the Apple App Store, the Pro Tools 2023.9 update is now available to all Pro Tools customers on an active subscription or perpetual license with a current Software Updates + Support Plan, as well as all users of the free Pro Tools Intro application.
Pro Tools Sketch
Pro Tools Sketch is a significant expansion of the Pro Tools music creation workflow, adding a non-linear creation environment to the proven Pro Tools toolset used on the majority of top music releases, movies and TV shows. Users can now start with clip-based sketches in which loops, MIDI and recordings can be freely organized and played, and then exported to be shared with friends. Sketches can also be moved to the Pro Tools timeline for further production using its world-class editing and mixing tools. And since sketches can be moved between computer and iPad at will, users can capture and play with ideas anywhere inspiration strikes.
Pro Tools Sketch features 16 tracks and virtually unlimited scenes and includes over 1 GB of loops and a variety of onboard effects to create for any kind of music genre. Users can quickly audition audio and MIDI loops in the browser and drag them into the launcher where they can be played, moved and tweaked. Audio and MIDI can be recorded and edited alongside loops and then quickly organized into linear song arrangements. Whether users are experienced or new to Pro Tools, Sketch gives them new ways to experiment and make something they truly love.
"Every music creator wants to capture inspiration when it arises and act on it precisely at that magical moment—and it should be simple and easy. We made Sketch to go far with ideation, letting any user start experimenting with their ideas right away and then simply hop into Pro Tools when they're ready to take them further forward," said David Toomey, Senior Vice President & General Manager of Audio & Music Solutions, Avid. "We're incredibly excited for beginners and pros alike to work out non-linear ideas with total convenience, then mix and edit in Pro Tools. Creators never stop generating new ideas and Sketch lets their output keep pace with their individual creative sparks. Not a single moment wasted, not a single idea lost."
Other New Pro Tools 2023.9 Features
Pro Tools 2023.9 software update also introduces Export Selected Range, which enables Pro Tools Studio and Ultimate customers to export selected portions of the timeline as a new session. This feature is perfect for breaking up large post sessions, separating a live recording into a session per song, and saving important elements of the session as bite size pieces. The release also delivers drag-and-drop plugin slot reordering to give users greater flexibility in experimenting with and changing processing order, and more.
Availability
The Pro Tools Sketch iPad app is now available free to download via the Apple App Store. The Pro Tools 2023.9 software release is now available to all Pro Tools customers on an active subscription or perpetual license with a current Software Updates + Support Plan, as well as all users of the free Pro Tools Intro application.
New Pro Tools subscriptions (Artist, Studio, and Ultimate) can be purchased on the Avid Webstore or through an authorized Avid reseller which can be located at avid.com/find-a-reseller. Pro Tools Intro can be downloaded for free at Avid.com/pro-tools-intro.
Avid has also announced that it is making available the Pro Tools perpetual license purchase option after receiving clear and consistent feedback from the user community. New Pro Tools perpetual licenses are exclusively sold by authorized Avid resellers.
For more information and to download Pro Tools Sketch at no charge, please visit Avid.com/pro-tools-sketch.
Avid Powers Greater Creators    
People who create media for a living become greater creators with Avid's award-winning technology solutions to make, manage and monetize today's most celebrated video and audio content—from iconic movies and binge-worthy TV series, to network news and sports, to recorded music and the live stage. What began more than 30 years ago with our invention of nonlinear digital video editing has led to individual artists, creative teams and organizations everywhere subscribing to our powerful tools and collaborating securely in the cloud. We continue to re-imagine the many ways editors, musicians, producers, journalists, and other content creators will bring their stories to life. Discover the possibilities at avid.com and join the conversation on social media with the multitude of brilliant creative people who choose Avid for a lifetime of success.
© 2023 Avid Technology, Inc. All rights reserved. Avid, the Avid logo, Pro Tools, and Pro Tools Sketch are trademarks or registered trademarks of Avid Technology, Inc., or its subsidiaries in the United States and/or other countries. Other trademarks are property of their respective owners. Product features, specifications, system requirements and availability are subject to change without notice.   
PR Contacts
Avid
Dave Smith – Americas 
david.smith@avid.com   
978.502.9607
Avid 
Neil Beston – EMEA/ANZ   
neil.beston@avid.com   
+44 (0) 7770 644 136   
A photo accompanying this announcement is available at https://www.globenewswire.com/NewsRoom/AttachmentNg/71d952f8-a158-4b8f-b121-2b77d0e1f3d9


Source: Avid Technology, Inc.